Sit back and sway away. The LEAF™ and LEAF™ grow swings both offer an ultra smooth and quiet side-to-side motion just like being rocked in your arms. The motion will last unassisted with a gentle push for up to two minutes.
So which one is right for your family: the LEAF™ or the LEAF™ grow? *Disclaimer at the bottom.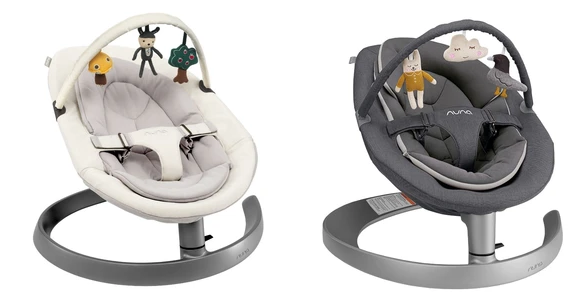 LEAF™ LEAF™ grow
Both the LEAF™ and the LEAF™ grow can be used from birth to 130 lbs. They both include a three-point harness that will keep baby safe and secure, and they do not require batteries, motor, or electricity. Both come with motion lock, a removable GOTS™ certified organic insert, breathable mesh backing, and machine washable seat cover.
So what are the differences?
LEAF™
One fixed recline position
Slim curved base
Harness can not be removed, requiring a toddler to sit on top of it
Infant body insert
LEAF™ grow
Three recline positions
Thicker curved base
Removable seat pad with harness that transitions to a toddler seat!
Infant body insert with integrated head support
OEKO-TEX® certified
Because the LEAF™ grow has a removable seat pad and harness it does allow for Stage 1 and Stage 2 use.
Stage 1 with built-in harness: From birth until the child can sit upright or can climb out unassisted. Discontinue Stage 1 use when infant can sit upright, push up on hands and knees or climb out unassisted (around 5 months) and is unable to walk.
Stage 2 without built-in harness: For use as a chair when the child is able to walk.
Weight and Dimensions
LEAF™
Weight: 12.5 lbs.
Dimensions: L 28.7 x W 28 x H 17.7 inches
LEAF™ grow
Weight: 15.2 lbs.
Dimensions: L 29.1 x W 27.6 x H 18.7 inches
Price and Fashions
LEAF™: $199.95, comes Dusk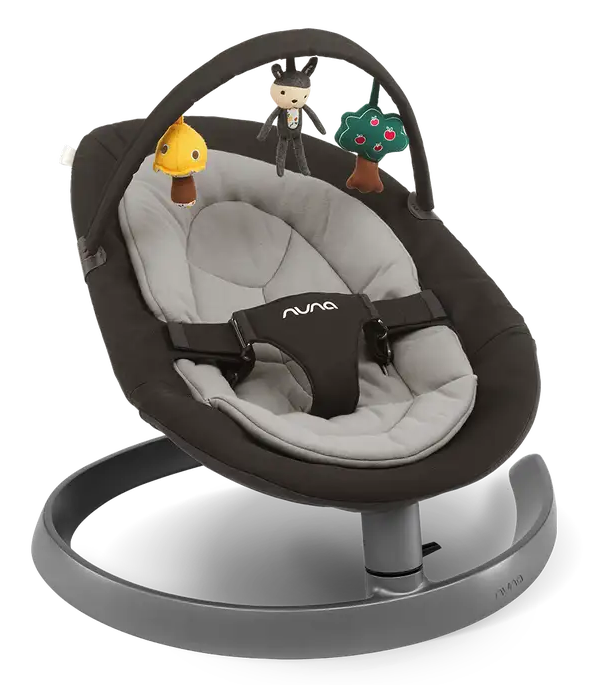 LEAF™ grow: $299.95, comes in Biscotti, Quartz, and Granite

*Disclaimer: Never leave child unattended in this product. This product is not intended for sleep and always use the restraint.